National Farmers Union Adopts New Policy on Industrial Hemp
Majority of Leading Farming Organizations Now Support Hemp Farming in the U.S.
"Grown commercially in
Canada
since 1998, hemp has become one of the most profitable crops for farmers north of the U.S. border. While American farmers often net less than $50 per acre for soy and corn, Canadian hemp farmers just across the border net an average of $250 per acre." Hat Tip to
Hemp & Company
for the link. You can also
Fan them on Facebook
.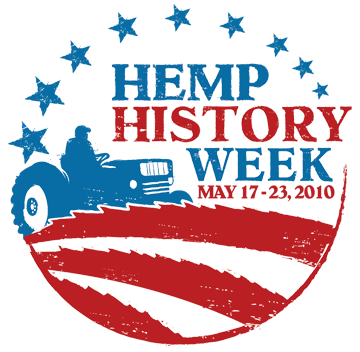 A joint project of
Vote Hemp
and the
Hemp Industries Association
,
Hemp History Week
is looking for patriotic Americans to anchor and organize events in their hometown as part of a national grassroots, media and public education campaign.
More posts about Hemp on my blog
here
and I've also come across this wonderful site that you just can't pass up:
Hemp: What The World Needs Now .
Update: Read about the awesome discovery:
100-Year-Old Government Hemp Farm Diaries To Be Revealed

... "So in addition to the already-known intertwining of the noble hemp plant and U.S. history, now it is revealed that the very location of the Pentagon itself was once covered with verdant fields of cannabis."